Part of being a good service provider is being big enough to be known by your suppliers, which we are!  We have a great working relationship with each of our suppliers….Frito Lay, Coca Cola, Pepsi, Kellogg's, Mars, Mrs. Freshleys, Hershey, Cloverhill, Crane National Vendors, and a multitude of others.  The other part of being a good service provider, though, is not being too big!  We have a manageable footprint from Macon, Georgia to Atlanta, Georgia and surrounding areas….all the way north on  I-75 to Cartersville, Calhoun, and Dalton, Georgia on to Chattanooga, Tennessee and then to Knoxville,  Tennessee to Gatlinburg and Pigeon Forge, Tennessee.  Each area has a branch, from which routes run typically no more than 30-45 miles one way.  This allows us to provide excellent customer service, which includes route service as well as tech support.
For the purposes of this article, we'll focus on our Atlanta branch…with our other branches to be highlighted in future articles.  Our Atlanta branch is located in Roswell Georgia in a 15,000 square foot facility.  From this branch we service all of metro Atlanta, as far north as Marietta, as far south as Hartfield International Airport…and east and west proportionately.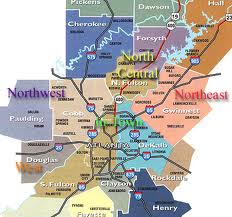 We have a tremendous staff in Atlanta.  Route drivers and warehouse employees and techs and management, we consider are the best in Atlanta…and anywhere for that matter.
From the Atlanta branch, we provide full line vending, office coffee service, and food service (which includes our Freshments Markets…a new, growing and exciting part of our business! http://freshments.vendedge.net/market.)  Our markets offer endless food selection choices – from traditional vending items, to specialty beverages, to fresh foods – crisp apples, delicious sandwiches, and fresh salads – guaranteed to appeal to your employees while making them healthier!
We take great pride in being able to offer you the best products and equipment, as do the "national" vending and food service companies, but at the same time offering to you "mom and pop" customer service.  We offer our great appreciation to those customers we are allowed to provide service for…and welcome the opportunity to bring our level of service to more companies in the Atlanta area.