In addition to a great branch, great staff and great service from our Atlanta branch, we have a branch in north Georgia of equal excellence.  From the Ringgold branch, which also serves as our Corporate office, we service as far south as Cartersville up I75 through Calhoun, Dalton, Ringgold, and Ft. Oglethorpe.
Then we cross over the Georgia/Tennessee state line and service accounts in Chattanooga Tennessee, Cleveland and Rhea County.
In 2010, we were awarded the contract for vending for the new Volkswagon Plant in Chattanooga.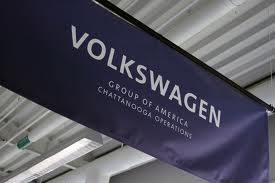 What an amazing facility and great people to work with at VW!
From our north Georgia branch, we provide vending, office coffee and Freshments micro markets.